Advantages of a Data Center
---
Data centers and data server rooms have many advantages that companies can make use of. Proper data center managementmeans that a company's valuable information is available to it twenty four hours a day, seven days a week. Losing vital information can be one of the worst things that can happen to a company; having it accessed by unauthorized personnel is just as bad, and is one of the main problems faced by companies and organizations today, which is why secure data centers are very necessary.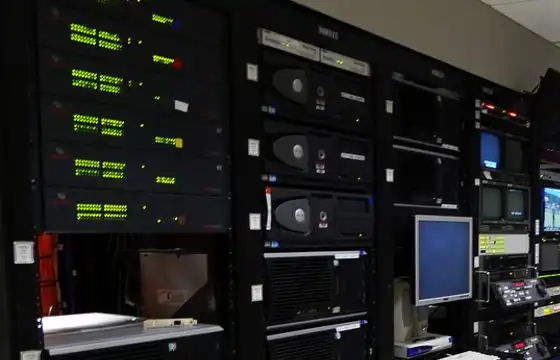 Data center management remains the cornerstone for effective data server rooms. Effective data center management has great benefits for any company or organization and is very necessary in terms of administration. Data storage is often one of the main challenges for any organization, and is one of the areas in data center systems which has to be looked at regularly and consideration given to further investment in the latest and most efficient data center systems This ensures high capacity and secure storage in data server rooms of all types of data.
Searching and retrieving data is quick and easy with automated data systems housed in data server rooms. Both profit and non-profit making institutions are getting the benefit of the low operating costs incurred by data centers today. The fight for survival in business today is more intense than ever, so it is advantageous that management and data reconciliation is no longer a concern for any company or organization with data center systems and the appropriate data center management overseeing the management of data server rooms.
Dreams of expansion are being realized with the use of data center services. With data center systems and data center management, organizations and institutions have all it takes to ensure smooth running and manning as far as information sharing is concerned. This holistic system enables management of data or information in all branches of a company in their data server rooms.
Although technology is dynamic and often becomes obsolete as fast as it appears, costs can be reduced to compensate for this by using effective data center systems and efficient operational methodology. Data centers and data server rooms have been proved to perform well with the minimum of space, drives and power, thus saving both time and money while ensuring that information is available twenty four hours a day, seven days a week. In addition, with proper data center management and well managed data server rooms, resources are properly utilized and preserved in data centers for other profitable projects as well as expansion when the time comes.
The transition from a manual database to highly technological and modernized data centers and data center systems can only benefit any business, and can be achieved with the help of data center management.
In the recent past, before this world changing technology came into being, companies used most of their resources in safeguarding information, not to mention having large numbers of employees working in this vital department, just to end up with data loss and leakages of confidential information.
Switching to data centers and using data server rooms has led to a drastic reduction in the numbers of workers as well as other costs being eliminated; this is reflected in a sizable increase in the profit margins of organizations that use them.
Research and development is very important and is the reason why the world is so dynamic. Much has been achieved in institutions of learning as a result of research with data centers and excellent data center management. Teamwork has been, and still, is the cornerstone of any research. The sharing of information while ensuring confidentiality has attracted the attention of people who want to know about data center systems. The installation and use of data centers, while employing the right personnel for data center management, has enabled accessibility and easy transmission of information to clients, as well as creating a public profile to advertise your potential and capabilities.
One of the most important and advantageous things that has resulted from the advanced data center systems available today, together with skilled data center management, is education. In the past the desire to educate yourself meant spending a lot of time and money, and was a heavy commitment and investment. Nowadays, online learning is utilized by many people who gain qualifications which enable them to enter the job market as well equipped and well educated professionals. This is made possible by improved data center systems. In other words, in a lot of cases, online learning has replaced physical classes where learners do not need to attend learning sessions or have private tuition.
Instead course content is on a network system where it is accessible through data centers in data server rooms to intelligent, focused and determined learners who spend less acquiring materials or traveling. Many people find that this is, for them, the best way to acquire qualifications. Data center systemshoused in data server rooms enable people to study independently in their homes or in learning centers, only appearing in a formal setting when it is time to take examinations. Data centers hold large amounts of information, and keep it safe through the employment of a good data center management team, ensuring that it remains available for the use of anyone who wishes to attain professional qualifications. An efficient and well managed data server room is a great resource for both individuals and businesses alike.
Why Choose
Data First
Multi-platform experience
Tier-III rated highly secure
Flexible and customizable plans
Pay-as-you-go solutions
Best value pricing
Dedicated & personalized support
Certifications & Partners